HUGE THANK YOU TO OUR 2018 SPONSORS

SUPPORT THOSE THAT SUPPORT US!
An event such as this requires a lot of help from a lot of people. The volunteers give of themselves, however, it is those that help financially that make this event grow every year.
As our motto of "Riding to Help Other" indicates, the proceeds from this annual run go to charity. Each year the generosity of those involved has allowed the amount donated to increase.
We are truly grateful to our Angels, Super Angels, Benefactors, Golden Benefactors and Platinum Benefactors, who give of themselves to help us help other.

Please patronize our corporate sponsors and say thank you to those individuals you know.
Special Recognition Sponsors
We offer these businesses and people a special place of honor for their extreme generosity
in our effort to help others in our community by making this event a success
LOG CABIN AUTOMOTIVE SERVICE
22 JERSEY AVE. TENAFLY NJ 07670


OFFICIAL HOT DOG OF THE ANDIAMO BENEFIT MOTORCYCLE RUN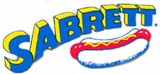 Sabrett Hot Dogs
Phil Venturini

Keystone Printing
21C East Madison Ave, Dumont, New Jersey 07628
(201)-387-7252
www.keystoneprintingnj.com


339 Fairview Ave., Westwood, NJ 0767
A LONG TIME SUPPORTER OF THE ANDIAMO RUN!
Band Sponsor - Bergen County Sheriff Saudino


Platinum Benefactors
$5,000+
Golden Benefactors
$2,500+
CHARLOTTE & MIKE CLARKE
SABRETT HOT DOGS - PHIL VENTURINI
HELLER FAMILY FOUNDATION
BETTY M. SCHANCK
LOUIS FEINBERG FOUNDATION
ANONYMOUS
SHARON, ERIC, RANDI, JAKE & MELISSA

Benefactors
$1,000+
DR. RICHARD GOLDWEIT

MR & MRS RONALD SHERMAN
MARTIN LUCIBELLA & FAMILY
CAPACITY COVERAGE CO. / EPIC
TOM MEBERG & FAMILY
THE COURI FAMILY
AL & CAROL SPIEGEL
MIYAKO & EDMONDO SCHWARTZ
INTERNATIONAL GRANITE & MARBLE CORP
T.F. CUSANELLI & FILLETTI ARCHITECTS, P.C.
LYNNE & MARTY ZAIKOV
THE DENTATO FAMILY
AL & CAROL SPIEGEL
BC THE MAGAZINE
ENGLEWOOD RADIOLOGIC GROUP
STANLEY SHIRVAN FAMILY FOUNDATION
THE CREVANI FAMILY
LESNOVICH, MARZANO-LESNOVICH, TRIGG, O'CATHAIN & O'CATHAIN, LLC ATTORNEYS
Super Angels
$500+
Property Masters, Inc

Hematology Oncology Physicians of Englewood, PA

Joseph M. Sanzari Inc

Marlene, Sofia & Nicholas
M. Povinelli & Sons, Inc.
Don & Ginette Brenner
Frank J. Cavuoto & Co. LLC
Rosemary Hunt
Fran & Mike Grabow
Margie & Pat Garvin
Alex I. Khowaylo
MVP Painting Company
Richard Katz
The Geller Family
Beucler Tree Experts LLC
Rhonda & Bruce Freund
Howard & Mary Brown
The Butler Family
Haworth Apothecary
Liz & Michael Laginestra
Connect One Bank
Shelley Taub
Lee Eisenberg
J & B Lock and Alarm
DeCarlo Landscapers
J. Michelmore
Kelly Donbahue C ontracting Inc
J & J Plumbing & Heating Inc
A/G Trucking - Kohler Distributors
Ellen & Lloyd Sokolov
Davis, Saperstein & Solomon P.C. Injury Attorneys
FDC Contracting Comp, Inc
Rob's Carpet
Allied Beverage
Jeff Fenster
Law Offices of Richard A. Reinstein, P.C.
Angels
$250+
| | |
| --- | --- |
| Catherine T. Lazur | Interstate Mechanical Services Inc |
| St. Johann Press | Kathie & Ron Cosetta |
| Jill & Erik Maschler Foundation | Gillen Surgical |
| Rockleigh Country Club LLC | Dr Mary Blome |
| Jill & Erik Maschler Foundation | Pro Rider North Jersey |
| The River Palm Terrace | Jackie & Larry |
| Screenmobile of Demarest | Jay Nadel & Family |
| L & R Enterprises | T. Rasmussen & Miller: Carpenter & Builder |
| Michele Weisman, PhD & Steven Gruntfest PhD | Rudy & Betty Richter |
| In Memory of T.J. | Frederick Wildman & Sons |
| Mike & Michi Grunstein | Nancy & Thom |
| Upper Montclair Dental Association | Marge Singer & Sidella Illion |
| A Bradshaw & Cole Service Co. | Jeff Jasper Basketball Camp |
| Rockleigh Country Club LLC | Lisa & Mark Spivack |
| Ron & Mary Piscuilli | Baker, McEvoy, Morrissey & Moskovits, PC |
| NVE Bank | Charles, Karen, Jam kes & Kyra Pialtos |
Sponsors
$150+
All American Auto Group; Charles Blackijngton MD; Diaz Architect & Associates; Barry L. Zimmerman; Coccia Foundation; Arrow Tree Service Inc; Bart DeGregorio MD; Haworth Democratic Club;
Allergy & Asthma Center; The Schwitter Family; Lynne Theuerkamf; A.J. Baldwin; Rose Pero; Don Shalan; Debra Albanese; Timco Pool Service; Napolitano Produce Inc; First Bergen Title Agency;
Jeanne & Joey Healy; Croland Family; Rapunzel Salon; Barry & Melanie Zingler; Paramus Building Supply; Half Moon Tribe #283; Ronnie Cosseta; Anthony Orlando; Gloria & Wilson Aboudi:
Barbara & Barry Sussman & Family; Dr. Charles Knapp, DDS; The Schwitter Family; Mary Duchak; Edward & Donna Langan; Bergen County S.P.C.A.; Ralph Spinelli; Canavan Family; Linda & Tom Senter;
Bob & Nancy Barnes; Northeast Podiatry Group; Emily & Michael Gutter; The Hall Family; Ellen & Louis Feldman; The Lobel Family; Kathi & Joe Ceriello; Ed Systems, Inc; Knights of Columbus; St Therese Parish;
Paramus Building Supply; 188844 Stuck; Hudson County Custom Cycles; Tom & Ellie Ference; Fort Lee Road Auto Body Inc;


Are you interested in becoming a sponsor?

Click here for more information
or
contact us by phone at 201-384-1551