SUNDAY, SEPTEMBER 10, 2023
130 registered motorcycles and 43 police escort motorcycle and several support vehicles weathered the weather and rode to help others.
To all that made the effort and came out to raise money for Englewood Hospital, Special Olympics NJ, Haworth EMS and more we are eternally grateful. We have no words that can express our gratitude enough. This is a first in the 22 years we have had the run. We have learned a few things looking forward to next year and beyond.


The Andiamo Run in cooperation with Bergen County Harley Davidson has donated a new police motorcycle to one of the police departments that escorts our run through a drawing for many years as a way of saying thank you to our law enforcement escorts. The tradition continued in 2023!!!
Congratulations to the Bergen County Sheriff's Office as this year's winner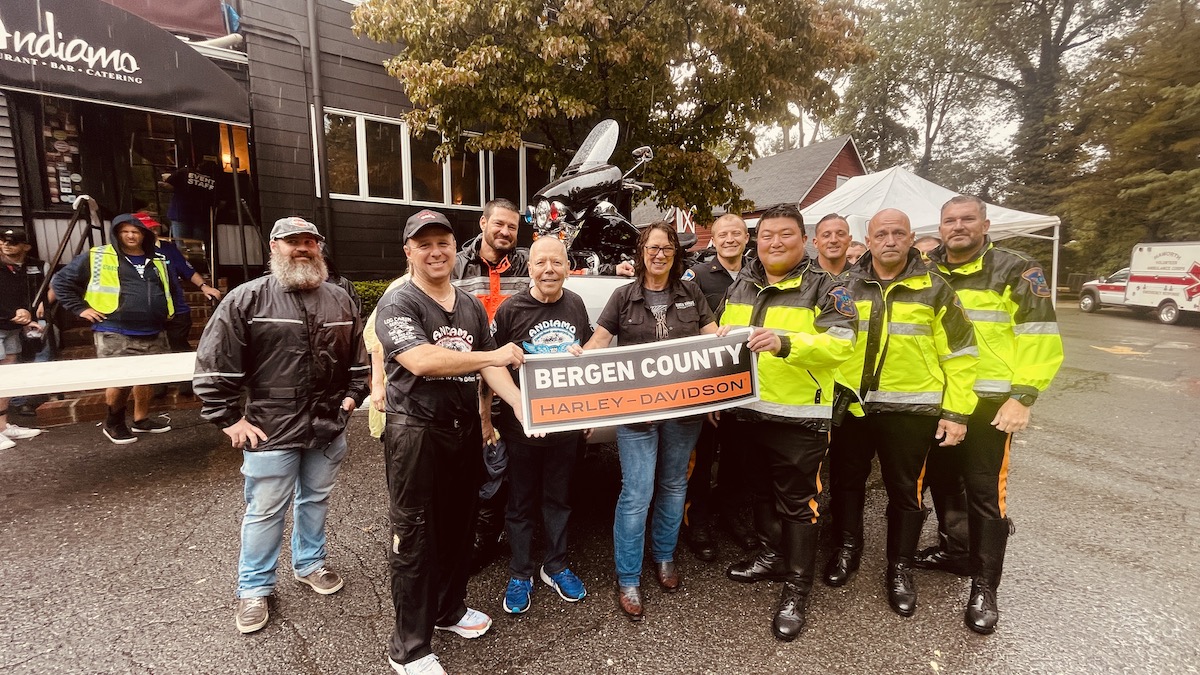 YOU are the riders and the passengers.
YOU are the walk-ins for the after party.
YOU are our incredible sponsors.
YOU are the countless volunteers checking people in, giving and selling shirts, making and giving out food, parking bikes, selling 50/50s, the beer guys, security.
YOU are Box 54 handling breakfast.
YOU are the police motor officers that escort us and show us your talents at the rodeo.
YOU are the people that stand on the side of the road and cheer us on as we pass by.
YOU are the municipalities and agencies the assists us as we pass through your towns.
YOU are the people that make this all possible.
YOU are the Run Board that works behind the scenes all year long putting in countless hours for an event that only lasts part of a single day.

YOU know who YOU are and WE THANK YOU ALL!

THANK YOU TO OUR SPONSORS!
WANT TO BECOME 2023 SPONSOR?
PLEASE SUPPORT THOSE THAT SUPPORT US AND OUR BENEFACTORS
CLICK HERE FOR COMPLETE LIST OF THE 2023 RUN SPONSORS





FOLLOW US ON

X (Twitter) @AndiamoRun

23 HARDENBURGH AVE, HAWORTH, NJ
For ride / event information contact us

phone: 201-384-1551
or
e-mail: info@andiamorun.com


The Andiamo Motorcycle Charity is a tax-exempt non-profit charitable organization under
Internal Revenue Code section 501(c)(3). # 20-0117193.
All donations are tax deductible to the extent permitted by law.